ABOUT
Welcome to Bothsides Art & Photography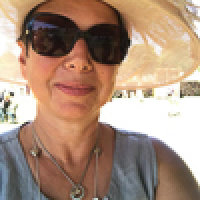 Geraldine Studied fine art as a mature student and is now a practising photographer and artist. She has developed a reputation for her informal photography -"catching the moment".
Her work includes an extensive portfolio of equine images, As well as many scenes of rural life in East Anglia. Her informal style wedding and portrait photographs are inspired by her love of the countryside.
Her photographs have been published in National and Regional Press including: Farmers Weekly, Horse an Hound, Chiltern & Thames Rider, Essex Life to name a few.
As an artist she specialises in mono-printing, creating individual pieces in water based ink and acrylic. She also enjoys pen and ink drawing.
She says "drawing and photography go hand in hand. They cross over I couldn't choose one for the other.
Call for a quote 07813432673